FLU SHOTS are now available for 2023 Flu Season
OPEN 7 DAYS A WEEK!
FRIDAY FEB 3, 10AM-5PM due to inclimate weather.
Normal Operating Hours:
7:00 AM until 5:00 PM Monday (*except holidays)
7:00 AM until 5:00 PM Tuesday thru Sunday
*HOLIDAY HOURS
Feb 14 - Valentine's Day - 7 AM until 5 PM
Feb 20 - President's Day - 7 AM until 5 PM
5201 S Cooper St Suite 111 - Arlington TX 76017
TELE-MED Available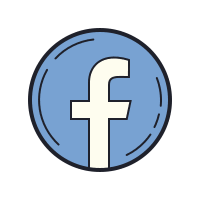 Be sure to check with us about
Summer Activities/Camps Physicals
Early-bird School Physicals - $30
Elementary / Jr High & Sr High Schools

"The Neighborhood Doctor" isn't just our name, it's our doctor's moniker! Dr. Alicia Wilkerson has been practicing medicine for more than 20 years, and serving the residents of Arlington, Texas, for the last 19. Many of her patients are the children of children of the parents she began serving when she opened her doors many, many years ago.
| | |
| --- | --- |
| | When she's not seeing a patient, it is not uncommon to find her rolling out the dough for the next batch of cookies she's going to bake from scratch. So, don't be surprised if you should find a fresh-baked batch waiting for you! |
But don't let the cookies fool you either, personally trained office staff, more than 100 years of combined medical experience, continuing education and the latest technology should give you confidence that you and your loved ones will receive the best treatment possible.
Help Protect Your Family
From the Flu.
Bring in your whole family for your flu vaccinations! Flu vaccinations are available without an appointment.